As well as Gracious Living offering new furniture designs, we also offer a full reupholstery service at our work room here in Auckland.

So whether your favourite sofa is sagging or your dining room chairs are worn through, we are able to restore them to their formal glory. To make it hassle free as possible, we can help you can choose your fabric or leather from within our extensive reupholstery fabric collection.
From traditional and contemporary reupholstery, our aim is to provide a complete service to our clients by understanding their individual needs when it comes to reupholstery. To compliment your choice of new fabric or leather, Gracious Living can add extra detail if needed such as replacing seat foams and back cushion inners, stud work, piping and castors and touching up of staining if needed.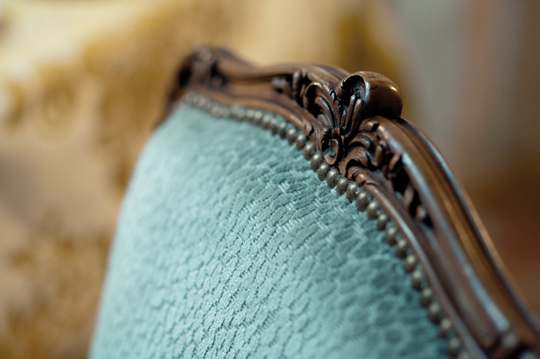 Many people utilise the expertise of Gracious Living because they need their furniture reupholstered to a high standard. Some people simply can't find that perfect piece of furniture while others are seeking to change their existing furniture specifically to create a more modern look or purely for comfort reasons. What ever the case may be, feel free to contact us and discuss your thoughts and requirements regarding the reupholstery of your furniture. Our upholsterers are some of the finest craftsmen in the country. We can reupholster your existing furniture to update your changing needs or carefully re work a family heirloom.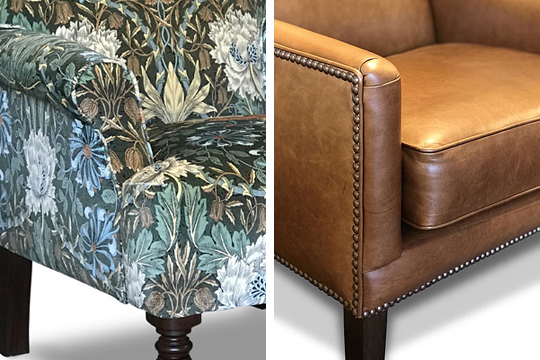 Gracious Living has one of the most extensive fabric collections in New Zealand. Not all fabrics and leathers are suitable for upholstery and some upholstery fabrics will behave differently to others depending on the piece of furniture you are intending to recover. Gracious Living has the expertise to work with you and advise you on the most suitable fabric for your furniture.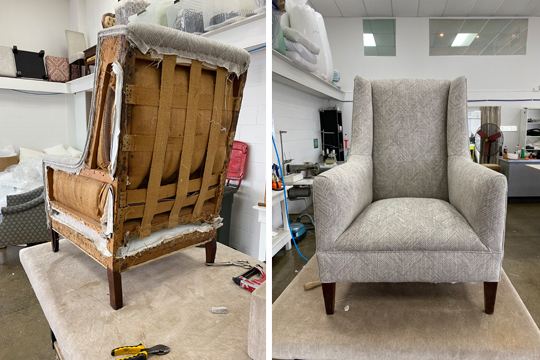 Almost anything can be reupholstered
Virtually all pieces of furniture can be restored and reupholstered. If the piece of furniture that you have fits the space, and you like the look or it has sentimental value, be sure to contact us so we can make a qualified evaluation.