Gracious Living is a market leader when it comes to designing and manufacturing roman blinds.
Gracious Living manufacture roman blinds to the highest of standards. Not all roman blinds are made the same and to the same level of detail. There are so many options available – from standard roman blinds to chain mechanism for larger blinds, pin tucks and spines, the options are numerous, so be sure to discuss these options with our designers.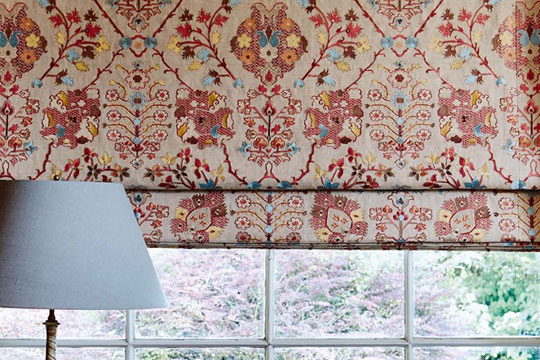 Roman blinds are as popular as every and used for a multitude of situations. They can be made to look both traditional or modern and are particularly great for small rooms or windows. There are a lot of variations to choose from so please discuss the options available with our designers.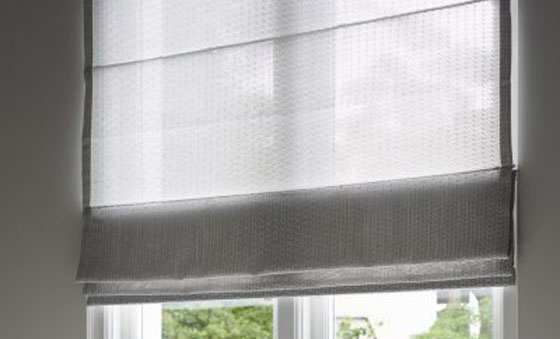 Roman Blinds for sun protection
Roman blinds can be made out of sheer and unlined fabrics and the range of fabrics available for this application is extremely wide and varied. There are many reasons why unlined roman blinds are used both for functionality and for aesthetics. They are a great option for privacy and sun protection.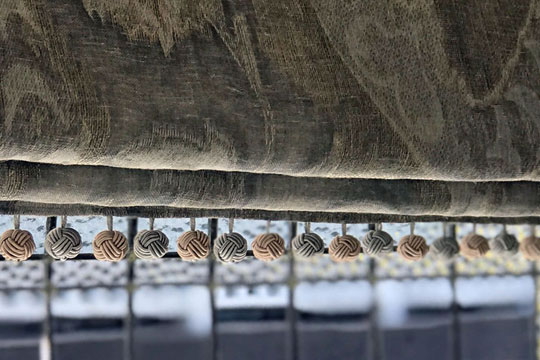 Roman Blind with Accessories
Gracious Living can make your Roman Blinds stunning by utilising the many accessories available. From decorative bobbles to fringing and banding – the options are wide and varied. Our designers are up to date with the latest in trends in window treatments.